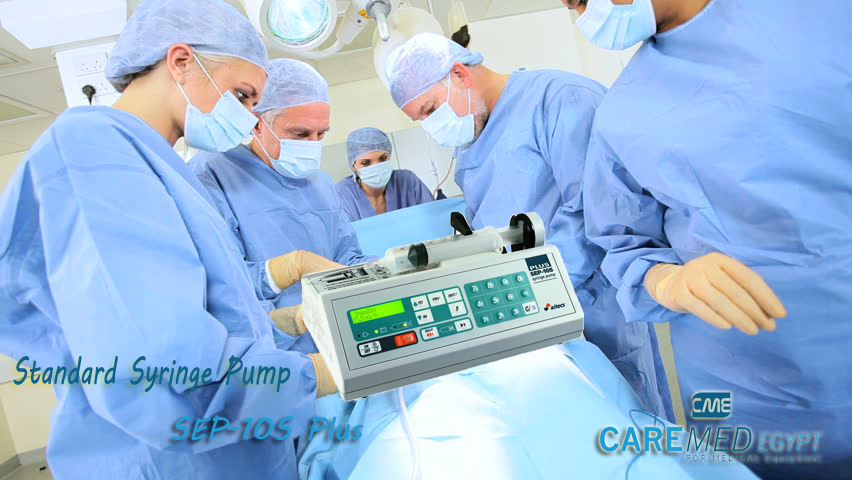 SEP-10S Plus
November 27, 2018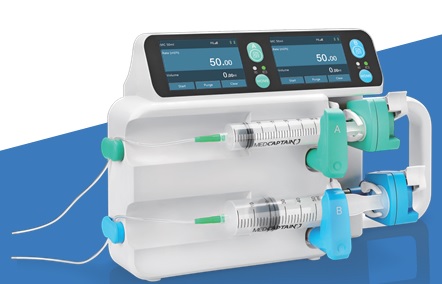 Simple and Comfortable

Information interconnection

* 3.5 Touch screen operation

* Large and clear user interface, providing medical staff with a pleasant
visual experience and facilitating real-time observation of the infusion status.

* IV set management

A standard fitted tube clamp will prevent iv-sets

entanglement and enhance infusion control.

·         Optional built-in Wi-Fi module.

·         Can connected to HIS/CIS via WLAN or LAN.

·         Can connected to MP-900 infusion

·         central monitoring system to implement centralized

·         monitoring  of  all  infusions.

Innovative and Safe 

Smart and Convenient 

·         certified by EN1789 standard for ambulances and medical transportation vehicles

·         Syringe slider protection

·         Internal battery up to 20 hours

continuous power supply.

·         8 infusion modes: Adapted for various clinical departments and a variety of special drugs.

·         Continuous titration: Changing the flow rate without stopping the infusion.
Specifications
Dimension:

362(L) X 151(H) X 130(W)mm

Weight:

1.8kg(including battery)

Screen:

            3.5 inch LCD touch screen
Classification:
Type CF,Class I,IP24
Syringe types:                                All standard syringes of 5ml, 10ml, 20ml, 30ml, 50ml, 60ml
Basic parameter
| | |
| --- | --- |
| Infusion mode:                             | Rate, Time,  Weight, Sequence, Trapezia, Loading dose,  Micro, TIVA |
| Infusion rate range:      |          0.10-2000.0(ml/h), minimum increments 0.01ml/h |
| VTBI range:                         | 0.1-9999ml |
| Accumulated volume:               | 0.0-99999.99ml |
| Accuracy:                    | ≤2% |
| KVO rate:                                |  0.1-5ml/h |
| Bolus rate:                |          0.10-2000.0(ml/h) |
| Occlusion level:          |          11 levels selectable, 225mmHg- 975mmHg |
Special function
Recent therapy:     20 recent therapies are recorded and  can  be used  for rapid infusion
Rate change during infusion :         Infusion rate can  be changed during infusion without stop.
Auto screen lock: Repeated Alarm:
Storage:
Sound volume:             Available.
The Alarm sounds again in 2 minutes, if the alarm is not resolved but  set  mute only. Maximum 2000 records can  be stored and  reviewed.
11 levels selectable
Power supply switch i n  g  :           When AC/DC  power  supply  is cut off, the infusion automatically switch to internal battery supply
Power supply
AC power:    
         100-240, 50/60 Hz,power consumption 45VA
External DC power:
         DC 12 V, 1.5A
Internal battery:   
         Lithium battery 11.1V 1500mAh   or  Lithium battery 11.34V 2900mAh
Battery VS Charging time:
Configuration
Fast charging time(Power off)
Normal charging

time(Power on)

Battery Operation time
One 1500mAh@11.1V battery
3 hours up to 95% percetage, less than 4 hours to full
6 hours to full
Not less  than  6 hours
Two 1500mAh@11.1V batteries
6 hours up to 95%  percetage, less  than  8 hours to full
12hours to full
Not less  than 12 hours
Two 2900mAh@11.34V batteries
12 hours up to 95%  percetage, less  than  16 hours to ful
l        24hours to full
Not less  than 20 hours
NOTE:Infusion at 5ml/h with new battery under room temperature
Connectivity
WiFi/Wired:                                          Available
Data interface:                                USB
Safe conditions
| | | | |
| --- | --- | --- | --- |
| | Temperature | Humidity | Pressure altitude |
| Operating conditions:    | 5°C to 40°C | 15% to 95% RH, non-condensing | 70.0 kPa-106.0 kPa |
| Storage and Shipping conditions: |  -20°C to +55°C | 10% to 95% RH, non-condensing | 22.0 kPa-107.4 kPa |